On September 9, in order to let the overseas students fully feel the cultural atmosphere of Mid-Autumn Festival, experience the care and warmth from the school, Vice President Jiayou Wang,Dean of the School of Overseas Education, and 11 representatives from Pakistan, Bangladesh, Cameroon and other countries had a happy gathering and spent an unforgettable Mid-Autumn Festival.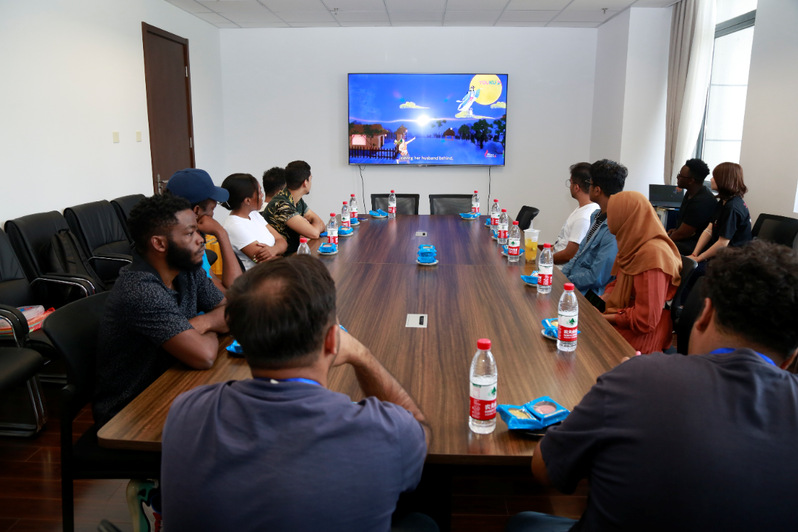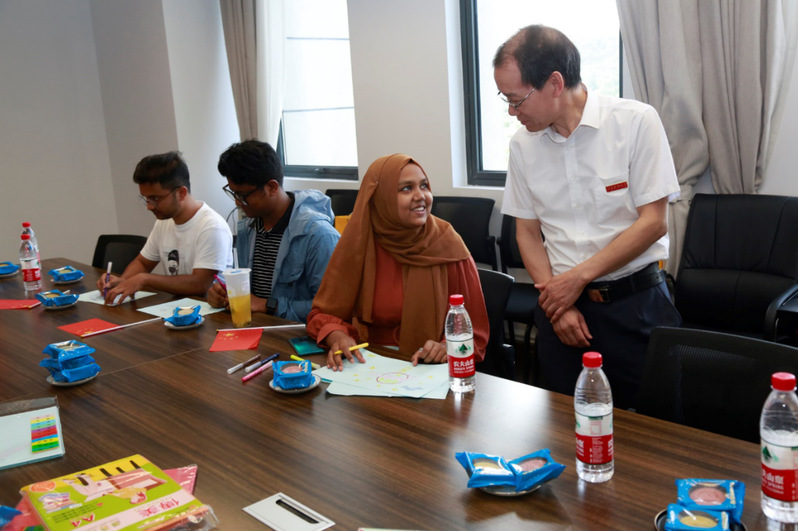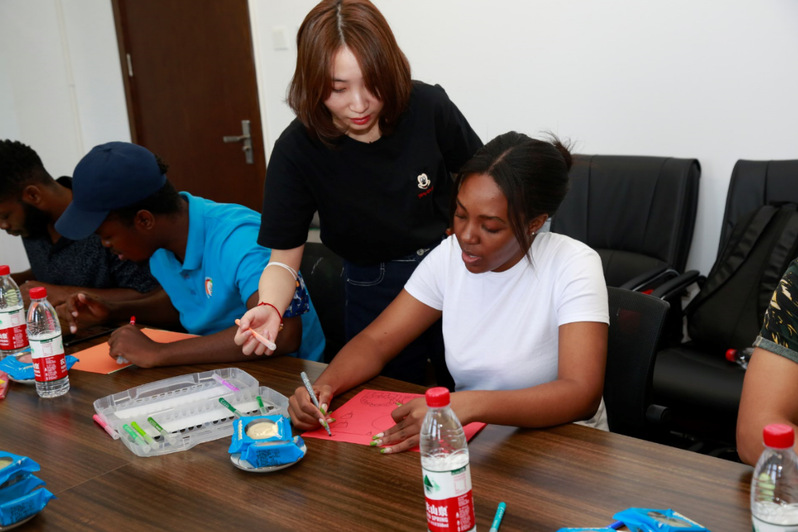 Jiayou Wang asked the students about their study and life in detail, introduced the traditional Chinese festival Mid-Autumn Festival, and sent moon cakes and blessings to the students. The counselor used animated videos to tell students the origin of the Mid-Autumn Festival. Mingyu, a student from Bangladesh, said that he had been away from his hometown for 4 years, and he missed his family very much on the Mid-Autumn Festival. In order to send the Mid-Autumn Festival blessings to the family members who are far away, the students took out colored pens to write and draw the beautiful blessings through the pens in their hands and send them to their families and friends in the distance. Each piece of work brings not only full blessings to the family, but also a harmonious and beautiful scene of China.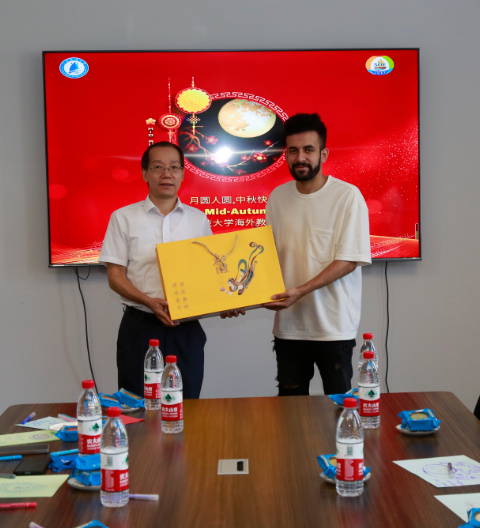 After the event, the overseas students said that they would learn more about Chinese festival culture in the future, spread the traditional Chinese culture to their own countries, share more wonderful Chinese stories with people around them with their own practical experience, and strive to become ambassadors of cultural exchanges between China and foreign countries.