On the morning of April 12, students of Jiangsu University of Science and Technology walked into Zhenjiang Linyin Tea Expo Park to experience Chinese tea culture of picking and frying tea. This activity aimed to lead Chinese and foreign students to learn about tea culture and understand the charm of Chinese traditions.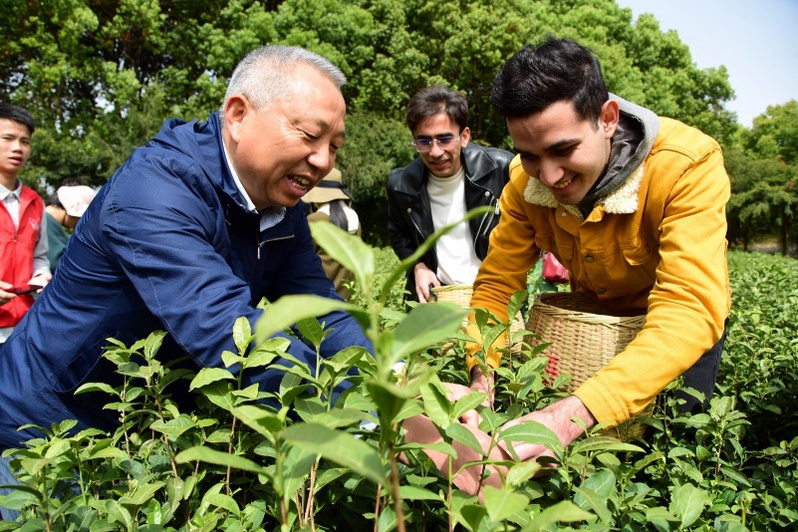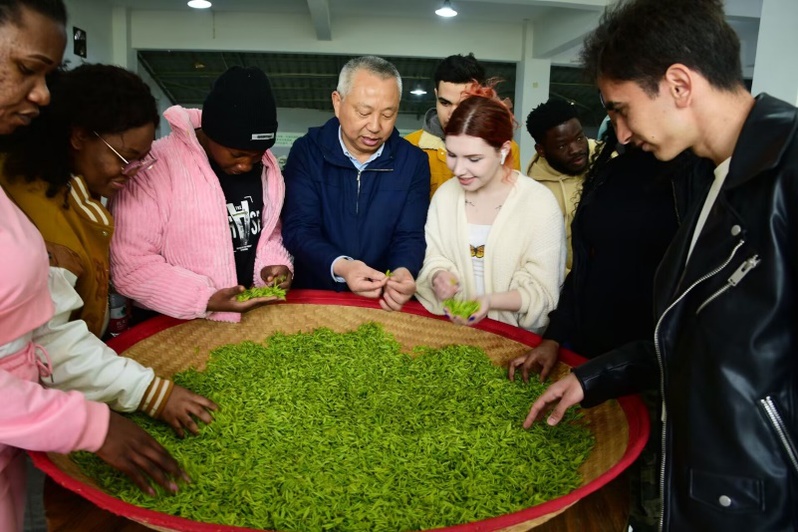 Foreign students from Morocco, Pakistan, Bangladesh, Turkmenistan, Ukraine and other countries, together with Chinese students, waist tea baskets in the tea ridge under the careful guidance of tea artists, learn to pick spring tea, understand the growth process of tea trees and tea production technology, and appreciate tea culture in the tea garden classroom to increase new insights.
Tea, a magical 'oriental leaf', has not only been an important commodity since ancient times, but also an important business card for China's foreign exchanges. As early as the Ming Dynasty in 1610, Chinese tea was introduced to Europe. To this day, tea is still widely loved by people around the world, becoming one of the three major beverages in the world, and serving as a link between cultures and friendships among various ethnic groups.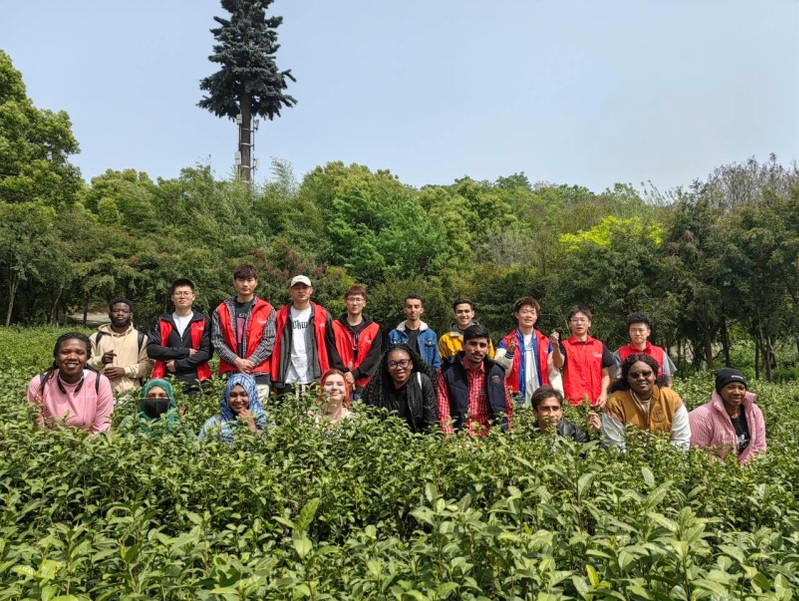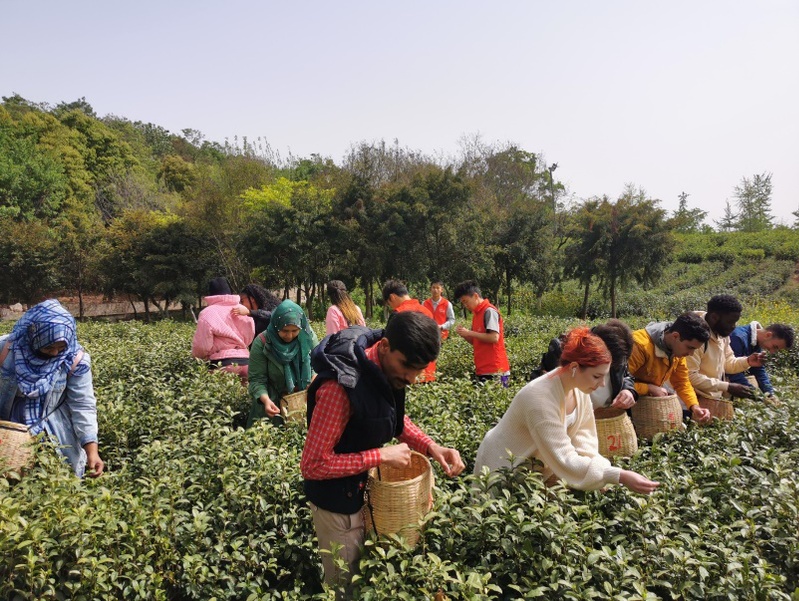 Sun Yanling, secretary of the Youth League Committee of the School of Physical Education of Jiangsu University of Science and Technology, said that through the tea picking and frying activities, Chinese and foreign students can get a close contact with Chinese tea culture, which can not only enhance the feelings between students from different countries and regions, but also help them better understand and integrate into the cultural heritages.